Trending Now
Category 01 > Category 02 > Category 03 > Category 04 > Category 05 > Category 06 > Category 07 > Category 08 > Category 09 > Category 10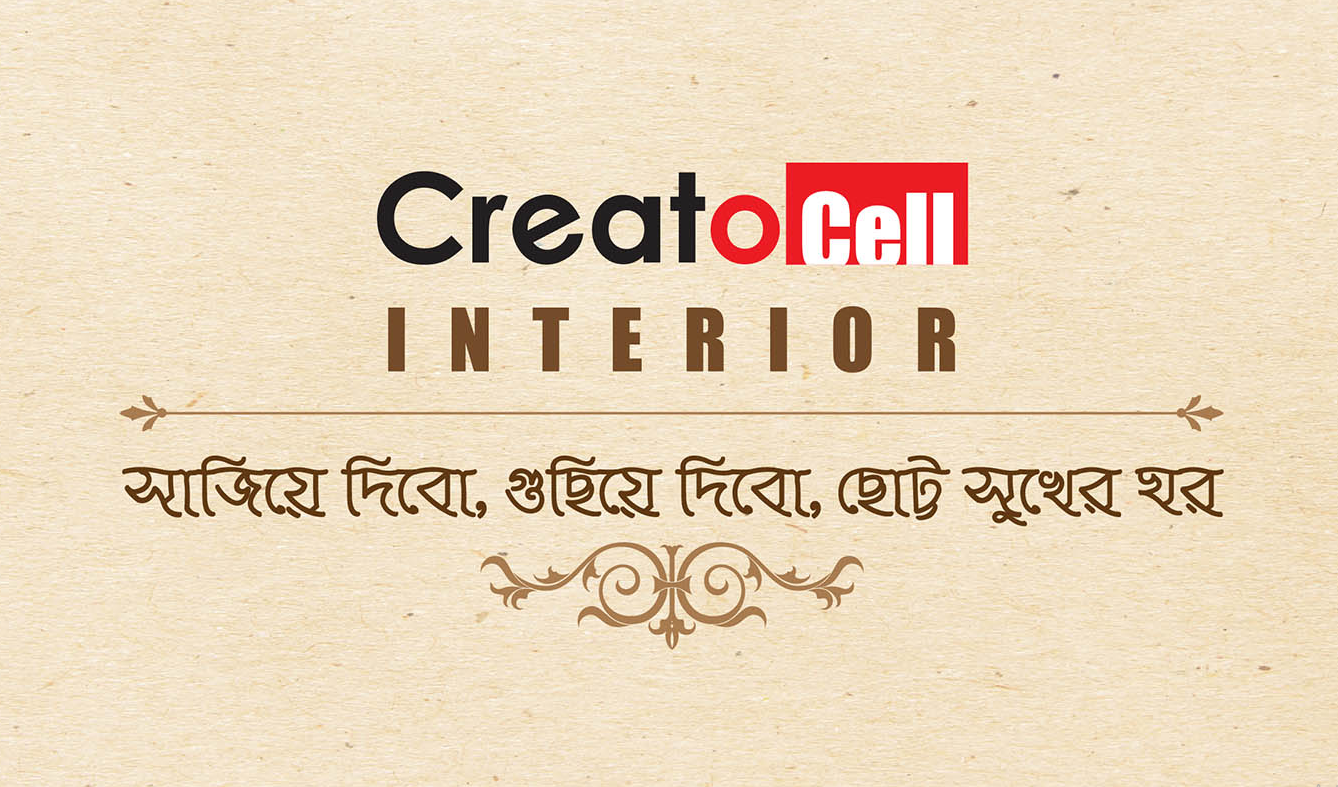 CREATOCELL team delivers creative interior design solutions from all residential to office environments.

We focus on conceptual interior design, renovation, as well as project management for interior design, and works.
For Creative Creative Members
Some of our corporate Clients
Some of our client's shared some sweet impressive words about our work. These words help us to grow more. We are ever greatful to our client for this.
We were very pleased with the work that the Creatocell Interior team did for us. From the initial consultation to the final reveal, they captured our vision and turned our ordinary restaurant into a masterpiece. We wanted our restaurant to be a place where people could come to relax and enjoy the American West. And they have successfully made it. The attention to detail, the use of color and texture, and their unique ability to blend aesthetics and functionality resulted in a gorgeously looking western saloon. We truly loved their work. We highly endorse their services for anyone looking to create a one-of-a-kind space.
It's really difficult to put into words how truly amazing our experience was with Creatocell Interior Design. Our apartment was transformed into a stunningly beautiful, functional, and comfortable space that perfectly blends modern design principles with our style. The team's dedication, creativity, and passion were evident in each element they handpicked and suggested for our home. We are so incredibly grateful to Creatocell Interior Design for bringing our dream apartment to life! We would highly recommend Creatocell Interior Design to anyone looking for a top-notch interior design firm.
As a busy professional, I needed help in designing my new home. Creatocell Interior was recommended by one of my favorite friends. I truly appreciate his recommendation. The Creatocell Interior team took the time to truly understand my style and preferences, effortlessly weaving them into a wonderful, cohesive design that exceeded my expectations. Their expertise and professionalism impressed me throughout the entire process, and I cannot recommend them enough for anyone seeking top-quality interior design services.
I recently had the privilege of collaborating with Creatocell Interior to design my house. Their impeccable taste and creative skills transformed my little space into an attractive and functional living area. The design team ensured that every aspect of the project was executed with precision and grace. I couldn't be happier with the result and I wholeheartedly recommend Creatocell Interior for your next project!